This week's Music Therapy goes out to Keith Elam, aka Guru.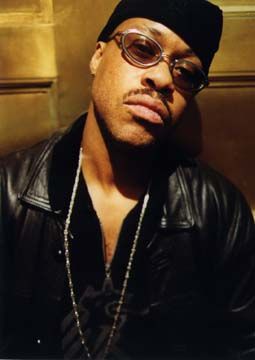 The internet is currently buzzing with the news of his death. Until this is confirmed, I will continue to pray for him and his family. I will also be rocking the best of GangStarr, starting with their collaboration with Neneh Cherry, "Sassy"
UPDATE 3/2/2010 - From
mtv.com
Gang Starr MC Guru underwent successful surgery on Monday, according to DJ Premier. Premier, Guru's partner in the long-running hip-hop outfit, tweeted the news Tuesday morning (March 2), writing, ("good news: Guru surgery was successful, keep sending him love." Premier did not specify what the surgery was for or what the MC's current condition was, and spokespeople for Guru could not be reached at press time for further information on the rapper's medical condition.
Guru suffered what has been described as a massive heart attack over the weekend, and according to reports was in a coma as of Monday. Premier began offering updates on the surgery late Monday night, writing, "Guru still in surgery, keep on praying people, he will make it."
An unnamed source told AllHipHop.com that the rapper was doing "fine" and is expected to make a full recovery. "Guru is alive and recovering from his surgery. Doctors are expecting a full recovery luckily."