These past few weeks have been tough, to say the least. Now my mother has been hospitalized and I myself am under the weather. All of this has left me feeling spiritually disconnected and in desperate need of a boost, like, yesterday!
This chant is one that I first discovered in my early twenties, and it came at the exact moment I needed it. I was picking the pieces of my life after leaving an abusive relationship, and I was feeling empty, scared and I was was nursing some serious wounds.
I thought about this chant a few moments ago while in the shower and I knew that this was to be a blog posts, because I am all about sharing good things. Enjoy!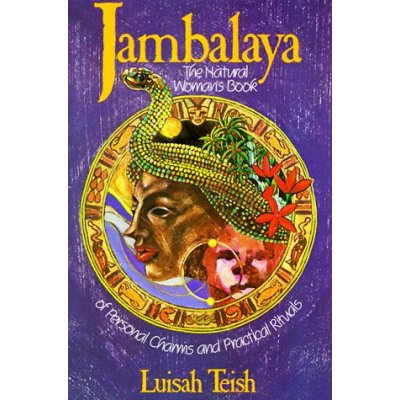 Earth, Water, Fire and Air
Within me all things are there
Flesh on my bones is like the Earth
It's soft but strong and full of worth
The bood that flows within my veins
Is like the ocean, rivers and rain
My spirit soars and takes me higher
here is where I keep my fire
My breath and thoughts are like the air
I can do anything I can go anywhere
Earth, Water, Fire and Air
within me all things are there
And so I pledge unto myself
Power, Love, Health, and Wealth
By Luisah Teish
To read this chant and more, check out Luisah Teish's AMAZING book,
Jambalaya: The Natural Woman's Book of Personal Charms and Practical Rituals